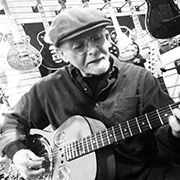 THE LATEST AT WARRENS MUSIC... more than just guitars.
Warrens Music now carries Washburn, Alvarez, Walden and LAG guitars and has some in stock ready to go. We have some amazing pricing on each of them, so hurry down and get the one you want. Prices seriously reduced on certain models that are too good to mention here! Click on the "Guitars" link
**PLEASE BE ADVISED**
We will be closed June 30 - August 16, 2022
The sign on our door now reads as follows:
If you are here to pick-up or delivery then please ring the doorbell.
If you are here to simply browse, we ask that you visit our web site to see our current items in stock.
Warren is committed in helping you continue to play your instrument(s).**
A large selection of various brand name guitars and styles. Acoustic, electric, Ukes, Mandonlins, Bass, Lefties, Slides.... you get the point.
Epiphone, Sigma, Cort, Segovia, Fender, Walden, Gibson, Hagstrom, ESP, PRS, Washburn, Alvarez,  LAG guitars and many more in both new and used condition.
Repairs to pretty much every instrument can be done in our shop. You will need to bring in your instrument so it can be looked at before we can give you an estimate. Without seeing what the problem is, would be pure speculation and we pride ourselves on giving you an accurate quote. Even if it can't be repaired, we will let you know that too so you aren't wasting time or your hard earned money.
Did you know that Warren teaches guitar? Lessons are available, give him a call for availability. Also if you have and LP's or 45's you want to sell, he always looking, so bring in what you have and let Warren have a look at them. Maybe he has something you might want as well?
We have a new effects pedal lineup that we are excited to share with you. The prices are very reasonable and the sound that comes out of these pedals in nothing short of incredible. We know that after you hear them for yourself, you will be wanting to add them to your collection. Click our Effects Pedals page for more details.
If you need something that we don't have in store, we will most certainly order it in for you. A quick tune-up and a fresh set of strings can never hurt either. We are more than just guitars and strings. You can check out the rest of our web pages for in store items and you are invited to come on down and see for yourself.
We have also been doing our due diligence and can honestly state that, in most cases, we offer a better price than the big box stores. Don't believe us? Come see us or give us a call to comparison shop.
Punch Drunk Cabaret Live Vinyl Release Party at the Manluk Theatre on November 29, 2019 was a ton of fun and the best part is that you can get their album in our store!
FEATURED ITEMS this month are Walden, Sigma, Cort, Alvarez and LAG guitars. Please click on the "Guitars" link.