This page will show a few of the things have have been going on with us here at Warrens Music. We've made some friends along the way and we are proud to show them to you!
When country music veteran Brent Lee had his prized Michael Kelly guitar stolen, Warren was quick to find him a replacement!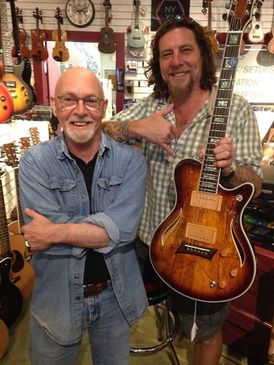 A couple years ago Jay Semko from the Northern Pikes, and a great solo artist, stopped by and had a little chat with some local musicians and fans.